This work shit seems to be getting the best of me right now. I know that in a few weeks all the Beginning of the School Year (BOSY) crap will die down, and I'll have some free time again, but in the meantime, I'm dealing with BOSY crap in three different schools. Three schools that couldn't be any different, which I already babbled about
here
.
And while we're on the topic, can I just say that I'm terribly afraid this job is going to make me racist? I am, guys. Without getting into any specifics, I must say that there are a couple days a week in which my job is so much easier and my psyche is so much happier then, well, three other days of the week. It all comes down to student behavior and their cooperation in my classroom. One school I work at has a significantly more cooperative and responsive student body than the other two. While trying to figure out why, I concluded that I'm dangerously close to drawing racist conclusions. I think it might be time to reevaluate my approach with the other two schools because I do not want to become the ignorant person/teacher who has favorites based on race. I do not, do not, DO NOT want to become that person.
Moving on...
I find myself heading to Target shortly to pick up a few items for my classroom; a timer, a magic wand and chimes. *Sigh* The life of an elementary art teacher, where you're expected to perform magic everyday. All part of the new strategy. I'm going to find something that'll work, dammit.
On a completely unrelated topic, still waiting on my driver's license to arrive and hating every happy hour I miss day I don't have it. In case you don't remember, or maybe I never mentioned it, I lost my license while in DC a couple of weekends ago. The worst part was that I wasn't even drunk, or in DC to get drunk. We were in DC for sushi and I'm pretty sure it fell out of my pocket while I was using the bathroom. Unfortunately, when I realized I had lost it (when we tried entering a different establishment after dinner for a "one for the road" beer), the sushi place was so packed, I couldn't even find the bathroom when I went back. Now I'm just waiting for a new one to arrive from New York.
Um... so I have so much to report on, whenever I can manage to find the time. There's a giveaway I won awhile a back and a contest I won as well that I never mentioned. Not that you necessarily care, but I like to spread the word, so-to-speak, on these sorts of things. Plus, I have a Saturday feature I started working on
months
ago that has yet to see the light. Maybe someday. My "
Previously On
" posts have been few and far between, and while I've managed to keep up on "
Random Shit Tuesday
" (more or less) they've certainly been lacking. I haven't had an "
I ♥ Etsy
" post in ages and it seems like I've completely forgotten that there are days after Tuesday in which I can post. And holy shit, when was the last time I shared my
musical tastes
with you all?
*Sigh*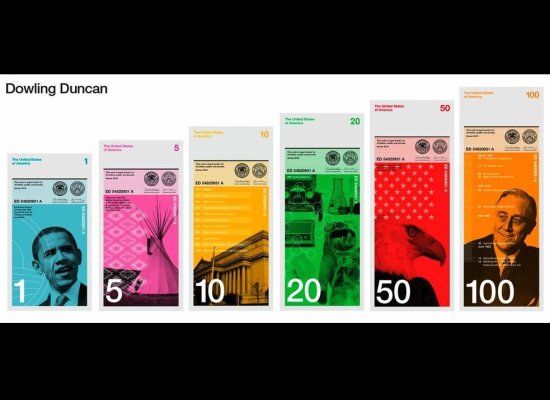 This just in... who decided we needed to redesign the dollar bill, and why would we even consider letting the British to do it? Apparently there was a contest for this or something, and now people can vote for a redesign? I don't know how I feel about this, but it's trending towards not good. I haven't heard much on the subject.
You can read more about it
here
(although it doesn't really provide all that much information), and if anyone has anymore information on this (like, is it for real?) please pass it on. Thanks.